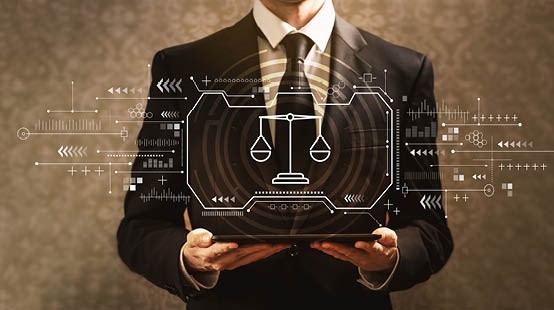 According to statistics, more than 90% of people that is in need for particular legal advice use search engines to find them with ease. At the same time, more than 70% of potential clients decide to enter the law firm's website to see whether they should hire them or not.
The problem lies in the idea that most law firms on the market do not take particular interest in search engine optimization, which makes them obsolete when it comes to organic searches and online presence.
By finding a law firm SEO expert, you will be able to take your business to a new level, especially if you just started with private practice. You can learn a few things before you find a professional company that will help you throughout the process.
Remember that optimization is the most affordable and effective marketing strategy that you should implement, which means that you need to find an expert that will help you reach the perfection you want in the first place.
1.Understand Everything About Legal Search Queries

You should have in mind that search results and the way Google classifies them tend to change from time to time. Therefore, when you search specific criteria, you will get seven paid ads, three local results and manage organic results.
We are mostly interested in organic results since most of them require proper optimization so that you can reach among them.
Have in mind that competition can be highly challenging and tough, especially in legal industry, which is why you have to be completely realistic about your strategy and campaign.
Apart from the idea that you have to rank your website, you should implement additional tactics that will help you increase organic exposure.
You can become part of the aggregator websites such as Justia, Avvo, and Yelp because in there you are, past clients can leave reviews, and your office will become more transparent in general.
The idea is to take advantage of various websites and platforms that already feature high authority on search engines, and use their promotional efforts to boost your brand awareness as well as web traffic.
The main idea is that in highly competitive spaces, you have to be completely realistic and take the time to handle everything. The competition is getting stronger, so you have to be creative so that you can capture organic traffic.
2.Create Proper Keyword Analysis and Choose Them Based On Intent
We are not going to talk in here the process of searching for keywords, because you can find the guide on this site https://www.wikihow.com/Do-Keyword-Research. The idea is to map your keywords, which includes the operation of optimizing website pages based on keyword intent.
Therefore, you can categorize keywords based on their intent and efficiency, and they may be:
Money Keywords – These services are especially perfect for people that are actively searching for legal assistance. They may include terms such as hiring a New York Attorney, and many more.
Discover Keywords – These keywords are relevant because it will help you reach potential customers that are analyzing services and looking for more information about them in general. It may include terms such as New York Attorney Expanses, and many more.
Attention Keywords – The primary intent between these particular types of keywords is based on the specific information that searchers want to find to help them handle their case. For instance, it includes phrases such as DUI prison sentence length and others.
Even though the main goal is to reach new customers, which means that you create money keywords that will feature more substantial transparency, it is vital to rank for everything we have stated above.
By using this particular strategy, you will be able to triple your organic exposure and get more traffic and potential customers than before. Even though it is a challenging and tedious process, you will get the most out of it.
Conclusion
As you can see from everything, we have stated above, the process of optimization includes technical details that most lawyers and legal representatives cannot do by themselves.
That is the main reason why you should find an SEO professional so that you can improve your online status and awareness, and increase the possibility of getting more clients shortly.
Related Posts