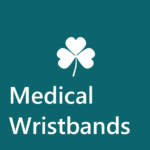 Taggs-R-Us has been a leading supplier of ID wristbands in NZ since 2006 and built a strong reputation of delivering quality products, quickly & efficiently. We are proud to be one of NZ's most reviewed businesses within this market sector with almost 200 x 5* reviews.


Medical Wristbands NZ is New Zealand & Australia's leading supplier for patient ID products. Our medical wristbands are made with the strict quality control & best industry practices, making them the only choice for Hospitals, Medical Centers & Practices.
Check our website for more product information and images about Medical Wristbands and Hospital Wristbands
We are committed to bringing innovative medical products and solutions for our clients, with fast turn around and processing times.

Call us today or email us for a price / first order deal
Established in 2006, we are proud to be New … Read the rest